Step Into Excellence
Whether you're a seasoned hypnotist, a dedicated therapist, or an enthusiast brimming with optimism, our tailored offer is designed to sharpen your expertise or set you on a path to mastering hypnotic success! Embrace the opportunity to enhance your skills or begin your journey with leading hypnotic protocols today!
FREE GIFT!! - INSTANT EMOTIONAL RELIEF $797 - FREE GIFT!!
NOVEMBER MASTERY CHALLENGE
Unlock Hypnotic Excellence
Special Bundle Offer on TWO OF Our Most Popular Courses!
"Limited Seats for Transformative Courses at Unprecedented Prices"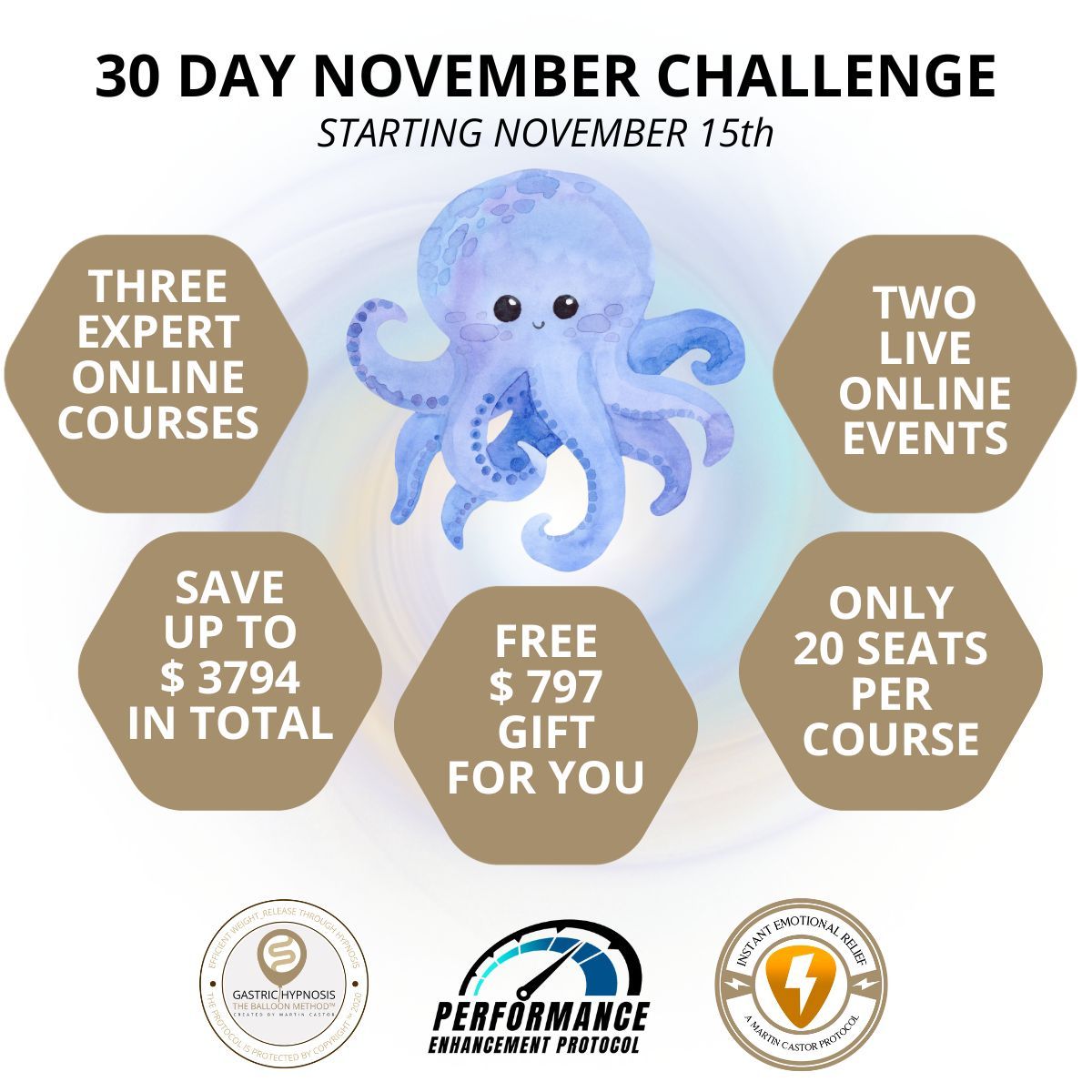 "Annually, as Black Friday and the New Year approach, The Hypno Academy proudly continues its tradition: presenting our most popular courses or exclusive bundles at incredible rates. This year, we're taking it up a notch, combining both to offer you an unparalleled learning opportunity – a true win-win for your professional growth!"
MARTIN CASTOR
THE HYPNO ACADEMY INTERNATIONAL
the two offers we have for you
Gastric Hypnosis:
"The Balloon Method"
Discover the transformative power of the "Gastric Hypnosis Balloon Method" course, where hypnotists can master an enjoyable and effective weight loss technique. Created by Martin Castor, this cutting-edge method goes beyond traditional dieting, harnessing hypnosis to reshape mindsets, enhance body communication, and promote natural, lasting weight control. Learn to activate your clients' neurotransmitters for sustained motivation, implement "mind-bending" language for deeper impact, and utilize specialized inductions to overcome resistance. Equip yourself with innovative tools like the Behavioral Generator and Balloon Trigger to empower clients towards a healthier, happier self. Join the course and revolutionize your hypnotherapy practice with the key to unlocking natural and intuitive weight loss.

Read more about GHBM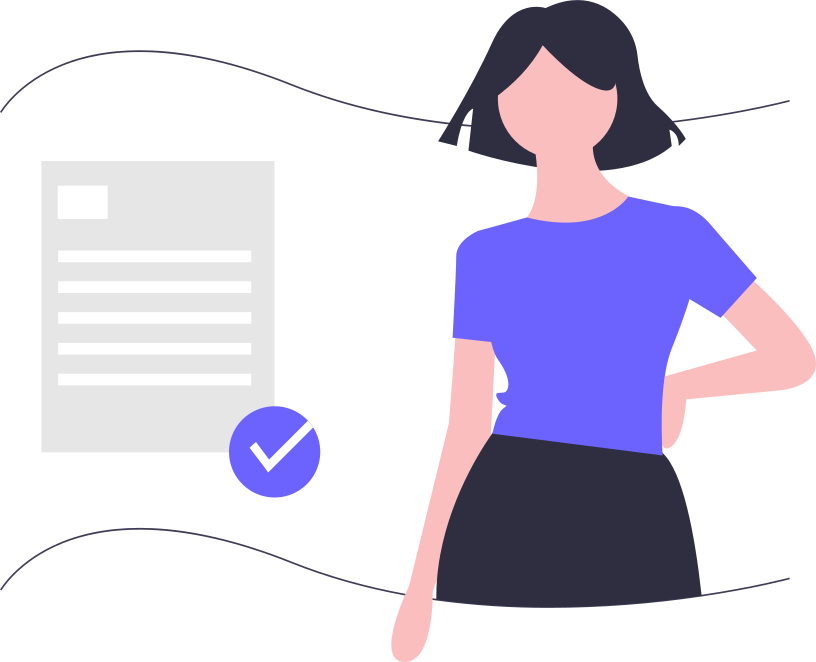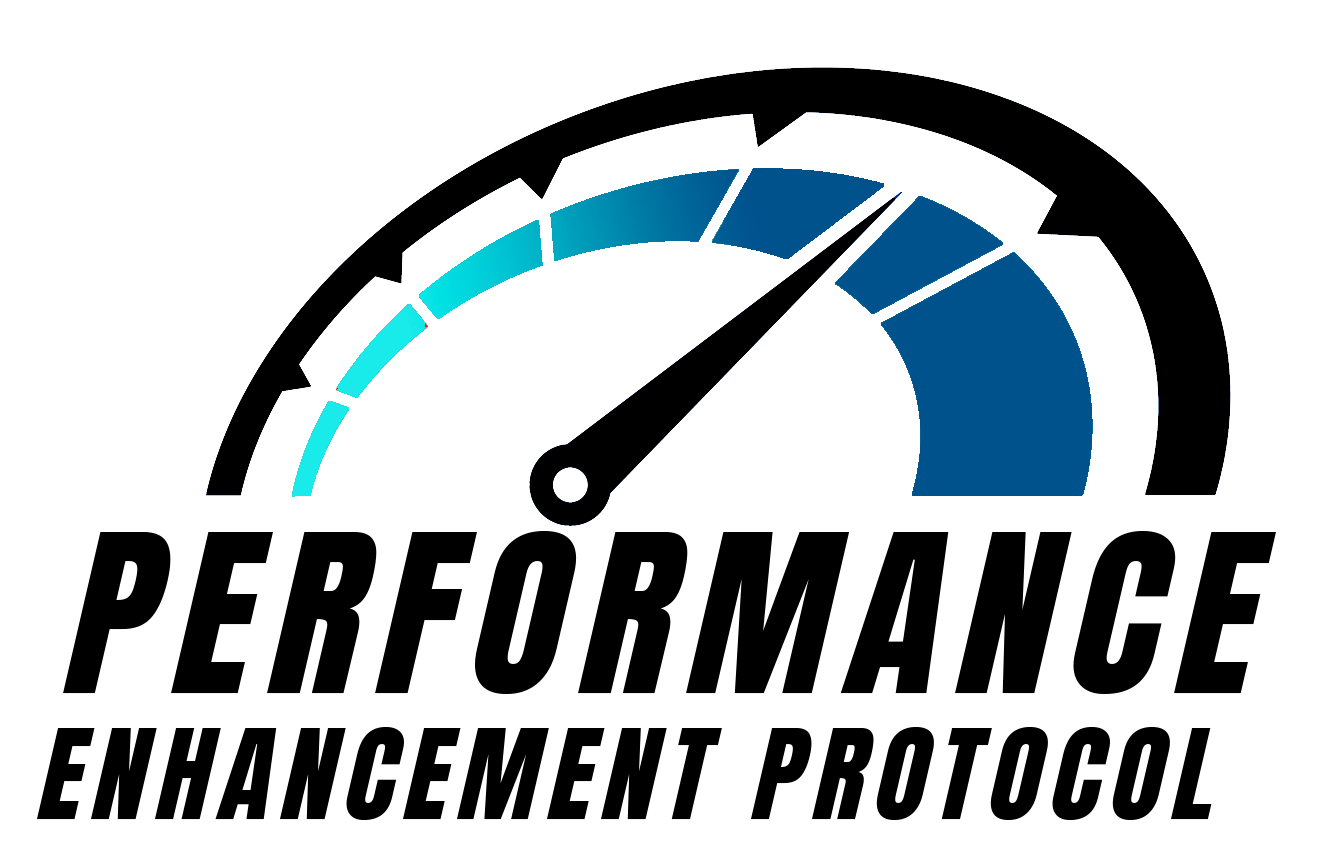 Elite Hypnosis:

"Performance Enhancement protocol"
Elevate performance across all disciplines with the "Performance Enhancement Protocol (PEP)." This potent hypnosis-based course unlocks the full potential of athletes, artists, students, and professionals alike by fine-tuning the mind for success. Dive into advanced mental training strategies that harness positive psychology to forge powerful neural networks and release limiting emotions. PEP's unique focus on mindset optimization propels individuals to stay in their flow, transforming aspirations into achievements. With proven techniques to solidify results and verbal tools to reinforce outcomes, this protocol isn't just about reaching goals—it's about surpassing them. Join PEP to give your clients the "Power Switch" for on-demand peak performance, turning potential into prowess.
Read more about PEP

Unlock the Timings: Your Pathway to Success
Elevate Your Practice:
Seize the Opportunity for Growth
Welcome to the threshold of your next professional leap. Circle the date as we grant you access to a transformative educational experience starting November 15th. Prepare to enrich your expertise with our live online events, meticulously designed for your advancement, happening on December 17th 1pm PST and January 21st 2024, 1pm PST – a privilege reserved for our dedicated learners.


Cultivate Success: Reap the Benefits of Expert Training.
Visualize the growth of your practice as you integrate these cutting-edge protocols. Envision welcoming your first client after the course and watching your investment pay dividends. With the Ultimate Package, you gain an additional third protocol, empowering you to go further — serve two clients, and you've not only balanced your investment but set the stage for profit.
Imagine the impact of sharing your journey on social media. By announcing your commitment to advanced training, you can start booking clients immediately. Feel the excitement building and the demand for your enhanced services growing. How swiftly can you fill those first crucial appointments that secure your educational and financial future?
Success is a journey that begins with decisive steps. Enroll today, and let your ambition fuel your progress.
Special Offer Breakdown
Unbeatable Value:
Dive into any of our elite courses, now at an exceptional price of just $297 – a steep drop from the standard $1497-$1997 range!
Limited Seats:
Act fast! Only 20 spots are open for each course, ensuring personalized attention and a premium learning experience.
The Ultimate Bundle:
Seize the opportunity for comprehensive growth – enroll in both courses for a combined price of just $497, saving an additional $100. Your journey to mastery just got more rewarding
!
Season's Gifting:
Embrace the Ultimate Bundle and receive an early Christmas treasure — my personal gift to you: complimentary enrollment in our coveted "Instant Emotional Relief" online self-study course, valued at $797, absolutely free.
Discover What Sets Our Content Apart
More Than Your Average Online Course
Each course in our Hypnotic November Challenge is meticulously crafted to offer you unparalleled depth and breadth of knowledge. Plus, get exclusive access to live events designed solely for our participants.
In-Depth Learning:
Gain access to an extensive video library filled with authentic classroom recordings and comprehensive content explorations.
Comprehensive Guides:
Enhance your learning with downloadable PDF manuals, inclusive with your course materials.
Live Demonstrations:
Visual learners rejoice with bonus videos showcasing each technique in action.
Read more
Community Support:
Engage with peers in our premier student forum and benefit from an ever-expanding video update archive.
Live Interactive
Follow-Ups:
Attend two exclusive live online sessions for a dynamic Q&A, ensuring personalized support.
Professional Recognition:
Complete the course and live events to receive your international certification, recognizing your new expertise.
Step Into the Spotlight
Claim Your Mastery: Exclusive Hypnotic Training Awaits!
Embark on a journey of professional excellence today. With seats limited to 20 per course, intimacy and personalized attention are our promises to you. Click 'Enroll Now' to claim your exclusive spot and elevate your hypnotic skills. Are you prepared to embrace this transformative experience?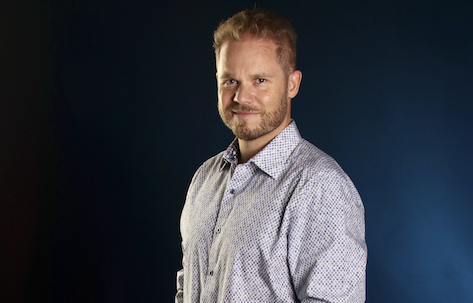 We're proud to have Martin leading our team of highly qualified professionals, all acknowledged experts in their respective fields with international certifications. Martin's experience as a renowned hypnosis instructor, content developer, keynote speaker, and performer has made him a well-known figure on the international stage and conference circuit.
With a diverse background as a licensed international bodyguard and founder of one of Denmark's largest undercover security firms in the 90s, Martin's 4.5-year degree in photography, editing, and journalism makes him the ideal candidate for bridging the gap between complex and sophisticated content, and simplifying it for modern hypnotherapy, coaching, and skill-building.
Martin's exceptional abilities to inspire and transform have earned him numerous awards and recognition, including the ICBCH Educator of the Year Award 2019, ACHE's Award of Recognition for Outstanding Professional Presentation 2019, and the North American Academy of Hypnosis Instructor of the Year Award 2018, to name a few. He sits on several advisory boards and is a bestselling author, certified in multiple areas including NLP, hypnotherapy, life coaching, and more.
Discover the power of exceptional communication and transformation with Martin Castor, your ultimate business coach!
AWARDS:
ICBCH's Educator of the Year Award 2019

ACHE's Award of Recognition for an Outstanding Professional Presentation 2019

North American Academy of Hypnosis Instructor of the Year Award 2018

ICBCH's Award of Contribution to Hypnotherapy 2018

ACHE's Award of Recognition for an Outstanding Professional Presentation 2018

IHF's Award of Excellence of International Education 2013.
CERTIFICATIONS:
Certified Trainer in Brain-based Leadership & Training

Certified HNLP & NLP Trainer

Certified NLP Practitioner & Master NLP Practitioner.

Certified Master Hypnotherapist.

Certified Transformational Leadership Consultant.

Certified Executive & Professional Life Coach.

Certified clinical hypnotherapist.

Certified Conversational Hypnotherapist.

Certified Ericksonian Hypnotherapist.
Advisory roles:
ACHE Vice President, and chair of Marketing & Conference

Advisory Boardmember of ICBCH

Advisory Boardmember of ISAHt

Advisory Boardmember of IHF
AUTHOR:
2023: Two hypnotic children books for sleeping disorders, published on Amazon.

2019: Bestselling author in the psychology category on Amazon: "Your successs starts with your pre talk!"
DEVELOPER OF:
Modern Conversational Hypnotherapy™

Instant Emotional Relief

™

Gastric Hypnosis The Ballon Method ™

Performance Enhancement Protocol

™

EEL, PEP, CERI, POC

Inductions ™

Trauma Collapse Technique ™

Martin Castor's Show & Stage Hypnosis Techniques™

Addiction & Behavioral Modification™

MindBlowing Mindbending Language™
Final Opportunity: Unlock Exceptional Value!
Before you proceed, consider elevating your expertise with our Ultimate Package. For an additional $200, gain access to all three comprehensive courses - a strategic investment in your professional growth. This exclusive offer is designed to enhance your therapeutic arsenal significantly, and it's an opportunity we may not offer again.