LIVE CERTIFICATION COURSE IN LAS VEGAS - NOVEMBER 10-11, 2023
Trauma Collapse Technique Practitioner CERTIFICATION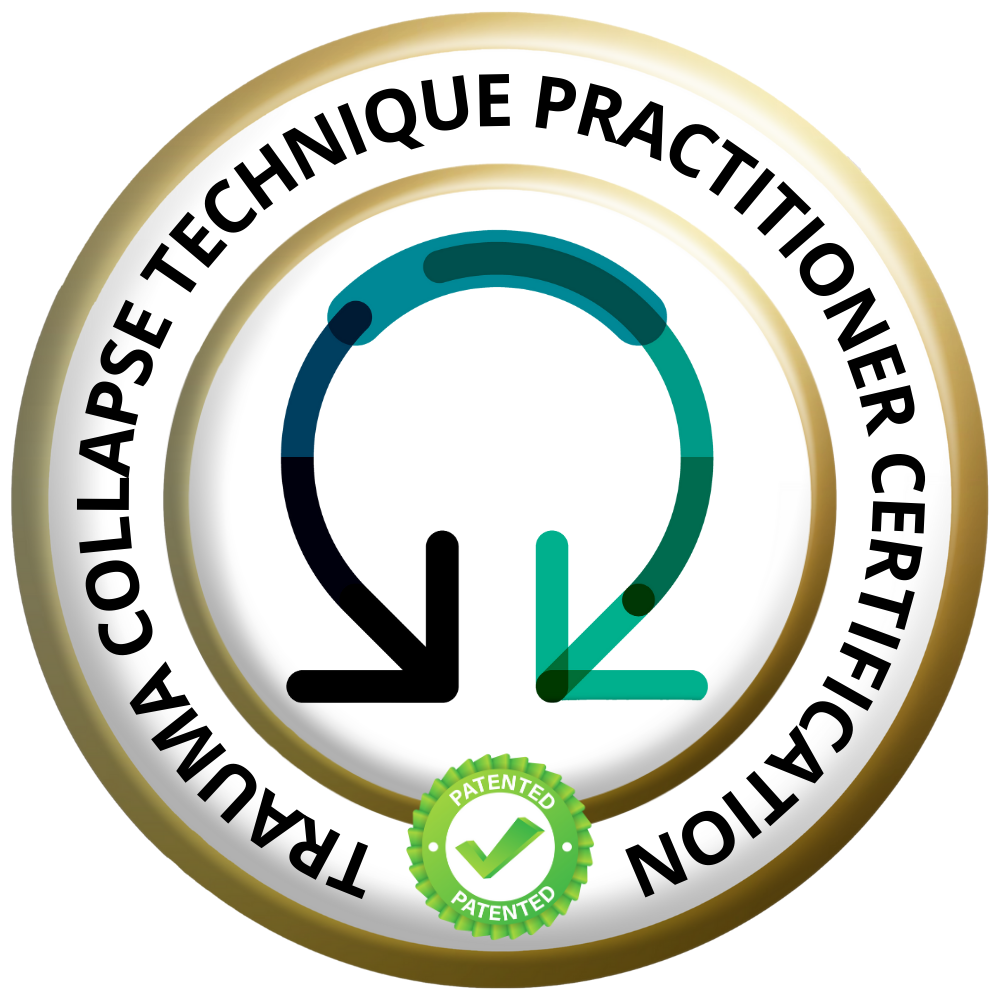 Good to know!
Important Details before you register
CLASS HOURS
Our carefully designed courses may have distinct scheduling arrangements, tailored to the unique demands of location, content, and duration. The schedule for this prestigious class, aimed at serious professionals, is as follows:
Day 1: Noon - 7 pm
Day 2: Noon - 7 pm


Important: Full attendance during the class hours is mandatory to achieve certification. This requirement ensures an immersive and comprehensive learning experience for every participant.
ROOM DISCOUNT
Upon registration for this exclusive course, you will gain access to our online pre-course platform, filled with essential details to prepare you for your arrival. Within this platform, you will find a unique link to book your room at an exceptionally discounted price, exclusively available for course participants. We highly recommend staying at the resort to fully immerse in the after-hours social events and valuable networking opportunities provided to enhance your professional connections.
LIMITED SEATS
We pride ourselves on fostering small and intense groups, creating an intimate and focused learning environment. It is of paramount importance to us that every attendee receives personalized attention, guidance, and encouragement from our world-renowned trainer. Therefore, we strictly limit the live, in-person seats to a maximum of 14, ensuring unparalleled access to the trainer's expertise. Act promptly, for these limited seats are highly sought after, and securing your place early increases your likelihood of joining this elite experience.
HEALTH AND SAFETY
In response to the changing global perspective on health and safety, particularly following the impact of COVID, we have implemented rigorous protocols for everyone's well-being, including trainers and staff. Should you experience any symptoms of illness, we kindly request that you notify us immediately. We have developed a secure system that allows afflicted attendees to participate from the safety and comfort of their rooms, via our innovative "live in-class" service. Rest assured, your health, safety, and uninterrupted learning experience are our utmost priorities.
These enhancements highlight the course's exclusivity and provide clear and supportive information for attendees.
THE LAS VEGAS LOCATION
THE SAHARA

Embark on a transformative journey of knowledge and inspiration at the Sahara Casino & Hotel, a beacon of excellence situated at the northern pinnacle of the iconic Vegas Strip.
This exclusive course offers you the opportunity to delve into the latest trauma-release techniques and advancements in the field. Immerse yourself in an enriching experience, guided by our award-winning master trainer, all within the energetic and lively backdrop of Las Vegas's exclusivity.
Elevate your skills. This is your chance to take the next crucial step in your professional journey.
Welcome to a life-changing experience, artfully crafted for those passionate about mastery and growth.
SECURE YOUR SEAT NOW
Take your career and expertise to the
next level!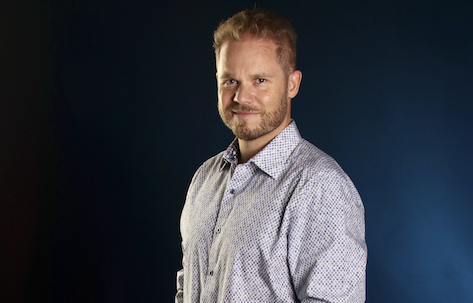 We're proud to have Martin leading our team of highly qualified professionals, all acknowledged experts in their respective fields with international certifications. Martin's experience as a renowned hypnosis instructor, content developer, keynote speaker, and performer has made him a well-known figure on the international stage and conference circuit.
With a diverse background as a licensed international bodyguard and founder of one of Denmark's largest undercover security firms in the 90s, Martin's 4.5-year degree in photography, editing, and journalism makes him the ideal candidate for bridging the gap between complex and sophisticated content, and simplifying it for modern hypnotherapy, coaching, and skill-building.
Martin's exceptional abilities to inspire and transform have earned him numerous awards and recognition, including the ICBCH Educator of the Year Award 2019, ACHE's Award of Recognition for Outstanding Professional Presentation 2019, and the North American Academy of Hypnosis Instructor of the Year Award 2018, to name a few. He sits on several advisory boards and is a bestselling author, certified in multiple areas including NLP, hypnotherapy, life coaching, and more.
Discover the power of exceptional communication and transformation with Martin Castor, your ultimate business coach!
AWARDS:
ICBCH's Educator of the Year Award 2019

ACHE's Award of Recognition for an Outstanding Professional Presentation 2019

North American Academy of Hypnosis Instructor of the Year Award 2018

ICBCH's Award of Contribution to Hypnotherapy 2018

ACHE's Award of Recognition for an Outstanding Professional Presentation 2018

IHF's Award of Excellence of International Education 2013.
CERTIFICATIONS:
Certified Trainer in Brain-based Leadership & Training

Certified HNLP & NLP Trainer

Certified NLP Practitioner & Master NLP Practitioner.

Certified Master Hypnotherapist.

Certified Transformational Leadership Consultant.

Certified Executive & Professional Life Coach.

Certified clinical hypnotherapist.

Certified Conversational Hypnotherapist.

Certified Ericksonian Hypnotherapist.
Advisory roles:
ACHE Vice President, and chair of Marketing & Conference

Advisory Boardmember of ICBCH

Advisory Boardmember of ISAHt

Advisory Boardmember of IHF
AUTHOR:
2023: Two hypnotic children books for sleeping disorders, published on Amazon.

2019: Bestselling author in the psychology category on Amazon: "Your successs starts with your pre talk!"
DEVELOPER OF:
Modern Conversational Hypnotherapy™

Instant Emotional Relief

™

Gastric Hypnosis The Ballon Method ™

Performance Enhancement Protocol

™

EEL, PEP, CERI, POC

Inductions ™

Trauma Collapse Technique ™

Martin Castor's Show & Stage Hypnosis Techniques™

Addiction & Behavioral Modification™

MindBlowing Mindbending Language™